Home | About Us | Statement of Faith | Finance Policy | Request Forms | Contact Us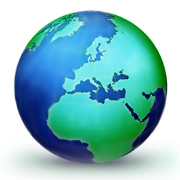 2010 European Retreat
Speakers
These files are quite large, the sermons and lessons are approximately 1 hour in length. They been have rendered as small as possible, they range around 500 to 750 MB in size. A high Speed Internet Connection is Advised.
If you have problems with the file playing just pause the player, go get some coffee or tea, or take a nap, then come back and hit the play button. Hopefully it should play with no problems.
Note: all Projects will open a new window in your browser.
| | | |
| --- | --- | --- |
| Name of Speaker | Size of File | |
| Edward Buss | 606.8 MB | Link |
| Bruce Cook | 495.7 MB | Link |
| David Cummins | 597.6 MB | Link |
| Gene Burge | 742.8 MB | Link |
| Gib Wood | 683.1 MB | Link |
| Jack Hardy | 573.3 MB | Link |
| Jim Morgan | 395.7 MB | Link |
| John Radank | 499.8 MB | Link |
| Jonathan Lyons | 597.7 MB | Link |
| Michael Reid | 727.6 MB | Link |
| Rachelle Lyons | 431.2 MB | Link |
| Rose Radank | 324.2 MB | Link |
| Ryan Johnson | 662.6 MB | Link |
| Sandy Hastings | 691.2 MB | Link |
| Steven Meyer | 714.5 MB | Link |
| | | |
| | | |
| | | |
| | | |
| | | |
| | | |