Home | About Us | Statement of Faith | Finance Policy | Project Samples | Contact Us
This project is in QuickTime and Flash. QuickTime can be downloaded free from Apple for Mac & PC Here. For those who do not wish to download QuickTime I have included a Flash Version of the project.
Note: all movies will open a new window in your browser.
(The best quality video will be in the MP4 format.)

---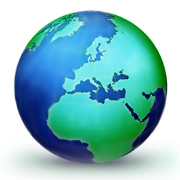 2011 Mission Possible Retreat
Flash Version

30 Minutes
This video was made for Mission Possible Retreat by IMPACT Video Ministries. The 2011 meeting was a real blessing to all who attended. Here are some of the highlights and memories of that event. Music for the project was licensed as listed at the end of the production.

To view the project use the link below.
High Speed connection will make viewing better.

Flash Version - 453.3 MB
---
2011 Mission Possible Retreat
MP4 Version
30 Minutes
To view the project use the link below.
High Speed connection will make viewing better.

MP4 Version - 451.2 MB
QuickTime Required
---
Mission Possible European Retreat
Contact Information
P.O. Box 37043
Jacksonville, FL 32236-7043