Home | About Us | Statement of Faith | Finance Policy | Request Forms | Contact Us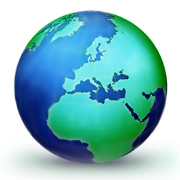 Mission Possible European Retreat 2009
A time of Renewal and Encouragement!

These films are in Flash. Feel free to download any of these while they are posted. Note: all movies and pictures will open a new window in your browser.


---
To View these Videos a High Speed Internet Connection
is Advisable as they are very large.
| | | |
| --- | --- | --- |
| 2009 Group Picture | | |
| SERMONS | | |
| Gib Wood | 842.1 MB | Link |
| Tom Hastings | 411.61MB | Link |
| Mary Bell | 498.46MB | Link |
| Tim Clark | 688.5MB | Link |
| Keith Klaus | 625.8MB | Link |
| Chuck Leonard | 693.5MB | Link |
| Steve Meyer | 651.3MB | Link |
| Wayne McCary | 705.7MB | Link |
| Mike Teague | 617.7MB | Link |
| Kathy Wood | 211.4MB | Link |
| Matt Olsen | 638 MB | Link |
| William Hiltz | 591.9MB | Link |
| Michael Reid | 583.5 MB | Link |
| John Radank | 564.7 MB | Link |
| Gene Burge | 903 MB | Link |
| | | |