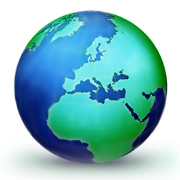 Mission Possible European Retreats
A time of Renewal and Encouragement!
FOR 2017 - View some highlights of the past 19 years link.

To view a one minute preview of this event use this link.


Videos are large a High Speed Internet Connection is advisable.
They are I-Pad & I-Phone ready.
---
Mission Possible European Retreat 2017
20th Year Anniversary


PICTURES: - Open new window
in Browser.
• Group Picture
Link
• Attendees at Conference
Download larger version here.
Link
• Fellowship
Link
• Around the Table
Link
• Donated Clothing
Link
Sermons for the Retreat
Link
Retreat Video
Coming Soon
Better Quality
Coming Soon
---
Mission Possible European Retreat 2015


PICTURES: - Open new window
in Browser.
• Group Picture
Link
• Attendees at Conference
Download larger version here.
Link
• Fellowship
Link
• Around the Table
Link
• Donated Clothing
Link
Sermons for the Retreat
Link
Retreat Video - Short Version
142 MB
Link
Better Quality - (of Short Version)
234 MB
Link
---
Mission Possible European Retreat 2014
| | | |
| --- | --- | --- |
| 2014 GROUP PICTURE | | |
| Sermons for the Retreat | | Link |
---
Mission Possible European Retreat 2013
| | | |
| --- | --- | --- |
| 2013 GROUP PICTURE | | |
| RETREAT VIDEOS 2013 | | |
| Retreat Video 11:34 | | Link |
| | | |
| Sermons for the Retreat | | Link |
---
Mission Possible European Retreat 2012
| | | |
| --- | --- | --- |
| 2012 GROUP PICTURE | | |
| RETREAT VIDEOS 2012 | | |
| Short Version (10 Min Promo) | | Link |
| Long Version (31 Min Memories) | | Link |
| | | |
| Sermons for the Retreat | | Link |
---
Mission Possible European Retreat 2011
| | | |
| --- | --- | --- |
| 2011 GROUP PICTURE | | |
| RETREAT VIDEOS 2011 | | |
| Short Version (10 Min Promo) | | Link |
| Long Version (30 Min Memories) | | Link |
| | | |
| Sermons for the Retreat | | Link |
---

Mission Possible European Retreat 2010
| | | |
| --- | --- | --- |
| RETREAT VIDEOS 2010 | | |
| Sermons for the Retreat | | Link |
---
Mission Possible European Retreat 2009
| | | |
| --- | --- | --- |
| 2009 GROUP PICTURE | | |
| RETREAT VIDEOS 2009 | | |
| Short Version (10 Min Promo) | | Link |
| Long Version (30 Min Memories) | | Link |
| | | |
| Sermons for the Retreat | | Link |